It's Friday which means we have one more week left until the early bird deadline for the 2022 Eco-Ag Conference & Trade Show! This is the best way to save on your registration for our essential annual event. Sign up by or before next Friday, August 26, to take advantage of the early bird pricing!
2022 Eco-Ag Conference & Trade Show
Dec. 5-8 in Covington, KY
Learn more at EcoAg.AcresUSA.com
Email events@acresusa.com or call 970-392-4464
Practical Soil Health Management Techniques for all Farms and Ranches
Register today to learn from eco-agriculture professionals, connect with peers and engage with the best trade show in the industry. Every year, we set a new standard for innovative and practical learning in modern agriculture.
Attend the event to learn from top-notch speakers about tactics that build soil biology, balance chemistry, improve structure and integrate biodiversity like livestock, companion crops and cover crops. 
Learn From Expert Speakers
Connect with farmers, soil scientists, ranchers, and business leaders who have the expertise and experience to help you improve your farming systems!
Event sessions will cover a wide range of farming topics including soil biology, animal agriculture, plant nutrition, crop protection, human health, farm business and many more topics. Here are a few of the expert speakers you can expect to meet at the 2022 Eco-Ag Conference!
John Kempf is a leading crop health consultant and designer of innovative soil and plant management systems.
In 2022 Kempf will lead an Eco-Ag U Workshop with Rick Clark on "The Foundations and Practice of Biological Farming Systems" as well as a regular conference session.
Dr. Kris Nichols, an experienced speaker and teacher, was the chief scientist at Rodale Institute for 3.5 years, and is now the founder and principle scientist at KRIS (Knowledge for Regeneration and Innovation in Soils) Systems Education & Consultation and a sub-contractor with Soil Health Consulting, Inc. Her current focus is to address current and future agricultural needs by exploring the similarities between the soil and gut microbomes by looking at the carbon key.
In 2022, Dr. Nichols will lead an Eco-Ag U Workshop on "Managing Soil Biology for a Profitable Farm" as well as a regular conference session.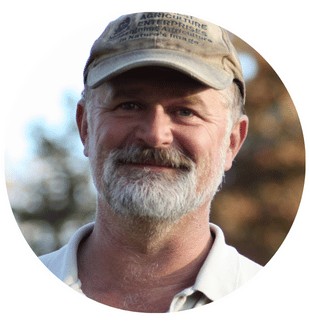 Mark Shepard is an experienced farmer and permaculture expert, and frequent speaker at Acres U.S.A. events. He is the author of the bestsellers Restoration Agriculture and Water for ANY Farm.
Shepard will lead an Eco-Ag U Workshop on "Integrating Annual Crops into Perennial Systems" as well as a regular conference session.
Dr. Don Huber, professor emeritus, Purdue University, has filled classrooms for years at Eco-Ag conferences. Attendees will learn from his 55 years of researching the epidemiology and control of soil-borne plant pathogens with emphasis on microbial ecology, cultural and biological controls, nutrient-disease interactions, pesticide-disease interactions, physiology of host-parasite relationships; impact of GMOs and pesticides on soil, crop, animal and human health; and techniques for rapid microbial identification. He is author or co-author of more than 300 journal articles and three books.
Dr. Huber will lead an Eco-Ag U workshop on "Plant Disease and Mineral Nutrition" as well as a regular conference session.
Dr. Nasha Winters is an adored part of the Eco-Ag Conference community, not only due to what she knows, but the time she gives the audience on site. Dr. Winters is a sought-after luminary and a global healthcare authority in integrative cancer research and consults with physicians around the world. Based on a personal journey with cancer, Dr. Winters is on a mission to educate and empower the nearly 50 percent of the population expected to have cancer in their lifetime. Dr. Winters is bestselling co-author of The Metabolic Approach to Cancer and Mistletoe and the Emerging Future of Integrative Oncology.
Dr. Winters will lead an Eco-Ag U Workshop on "Life Cycle of Health from Humus to Human" as well as a regular conference session.
View the current list of 2022 Eco-Ag Conference speakers here – and sign up for the Acres U.S.A. News & Announcements email newsletter to get updates on new speakers, agenda additions, and more!
Why You Should Come
Acres U.S.A. events aren't like any other. At each one you'll find in- depth, practical content; expert speakers who are real farmers and ranchers; networking and community connection opportunities; 50+ years of experience teaching about soil health; and so much more!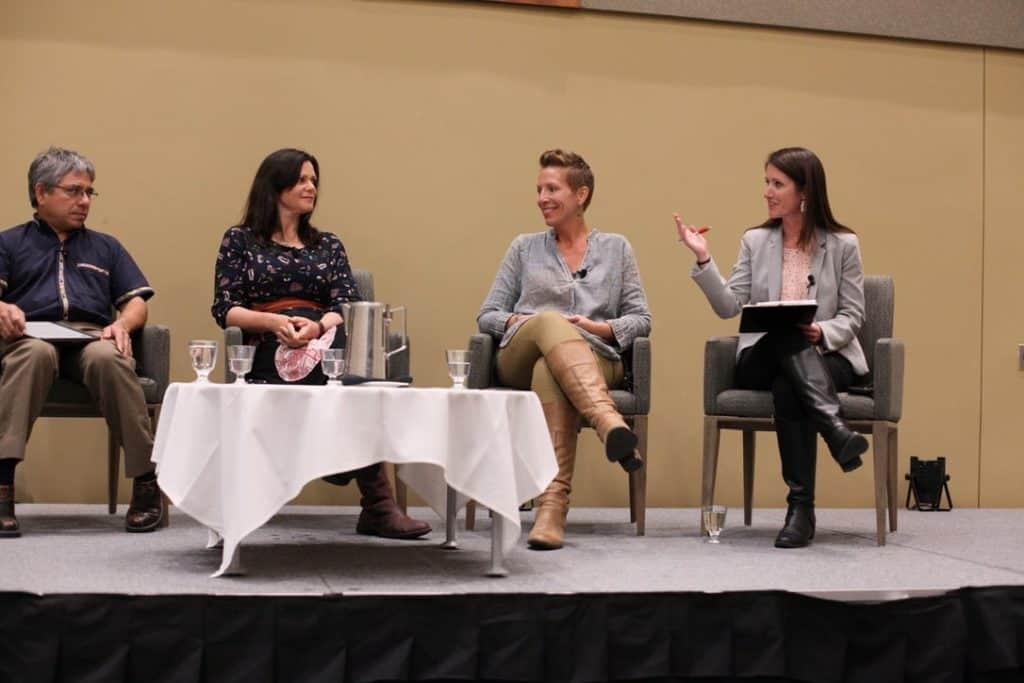 Reasons to attend the Eco-Ag Conference include learning how to:
Decrease fertilizer costs
Enter the booming organic food market
Explore regenerative and organic agriculture tactics and strategies
Find industry-leading products and services at the trade show
Connect with our experienced speaker and attendee network
Enjoy the fun location across the river from Cincinnati, Ohio
… and more!
Learn more at EcoAg.AcresUSA.com or sign up here – remember to register by or before Friday, Aug. 26, to take advantage of our early bird pricing!